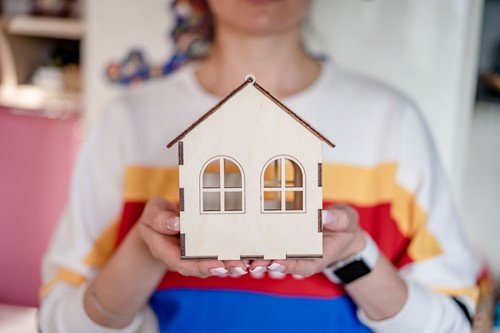 Most homebuyers, even those just starting their first-time homeowner journey, have learned a thing or two about 30-year mortgages. For example, some 30-year mortgages will let you pay the mortgage down earlier than 30-years, while others may fix a prepayment penalty to that plan to make up the loss in revenue from the interest rate.
But what about some of the more uncommon questions and features of 30-year mortgages? Here's a quick guide to understanding some nuances of 30-year mortgage rates:
Are there different 30-year mortgage rates?
While this question may seem obvious to some, there are a few tricky aspects about mortgage rates. One being the amount of options a homebuyer has when searching for a mortgage, which lends to several rate choices to pick from.
Mortgage rates often factor in a great deal of variables, such as buyer's market versus seller's market, personal financial health, economic stability, Federal Reserve action, mortgage lenders and a host of other facets. Once everything has been considered, lenders typically determine an individual mortgage rate for the specific potential homebuyer wanting to make an offer.
Are 15-year mortgage rates better?
Depending on your financial situation and what you want out of your loan, a 15-year mortgage could work out better for you. However, the same is true for a 30-year mortgage. So, how do you tell which one you should go for? Review your current monthly responsibilities.
For those wanting to keep their payments low and affordable, a 30-year mortgage may be a better fit since the monthly mortgage payment is likely to be lower than that of a 15-year mortgage. 30-year mortgages are also great for those who want to plan out their financial journey for the next few decades.
However, for those who may not want to be locked into a 30-year fixed mortgage with the potential for prepayment penalties, a 15-year may be a great option for you. Just remember, there's a good chance your payments will be higher than those of a 30-year mortgage, depending on property and down payment, as does a 30-year.
What about jumbo 30-year mortgages?
For those wanting to purchase a larger home at a larger price point, 30-year fixed rate mortgages come in jumbo sizes. Jumbo loans are great for homes with higher price points and are often subject to the same base terms as your average fixed-rate mortgage. The difference is these loans typically have to exceed the average loans that cap their lending maximum.
What else should I remember about 30-year mortgage rates?
Mortgages can come in all varieties of sizes, shapes and interest rates. While an adjustable rate mortgage may fit some budgets (remember, these interest rates change throughout the loan), a fixed rate mortgage may give others security in knowing what their monthly payments will be year in and out.
Be sure to shop around for the mortgage that suits you best. However, don't ignore your agent's connections. They may know a lender who can get you everything you need in a mortgage and help you keep your financial health through the homebuying process.